SKIn is a winter sport and suit that allows a close to the ground, exciting and natural way of sliding on snow.

It was design with people in disabilities in mins, easily worn, transportable, compatible for use in natural environments, easily modified and to enable various ways of sliding.

SKIn utilizes advanced 3D knitting technology, enabling the creation of a single fabric with varying textures and structures throughout. This gives more support, shock absorption and elasticity in different parts of the suit where needed, based on Kinesio Taping principles. Shock absorption is handled by a three layer system: the main shock absorption is managed by Armourgel, a revolutionary energy absorbing solution developed in Imperial Collage, alongside with a 3D knitted shock absorbing lair and carbon fiber.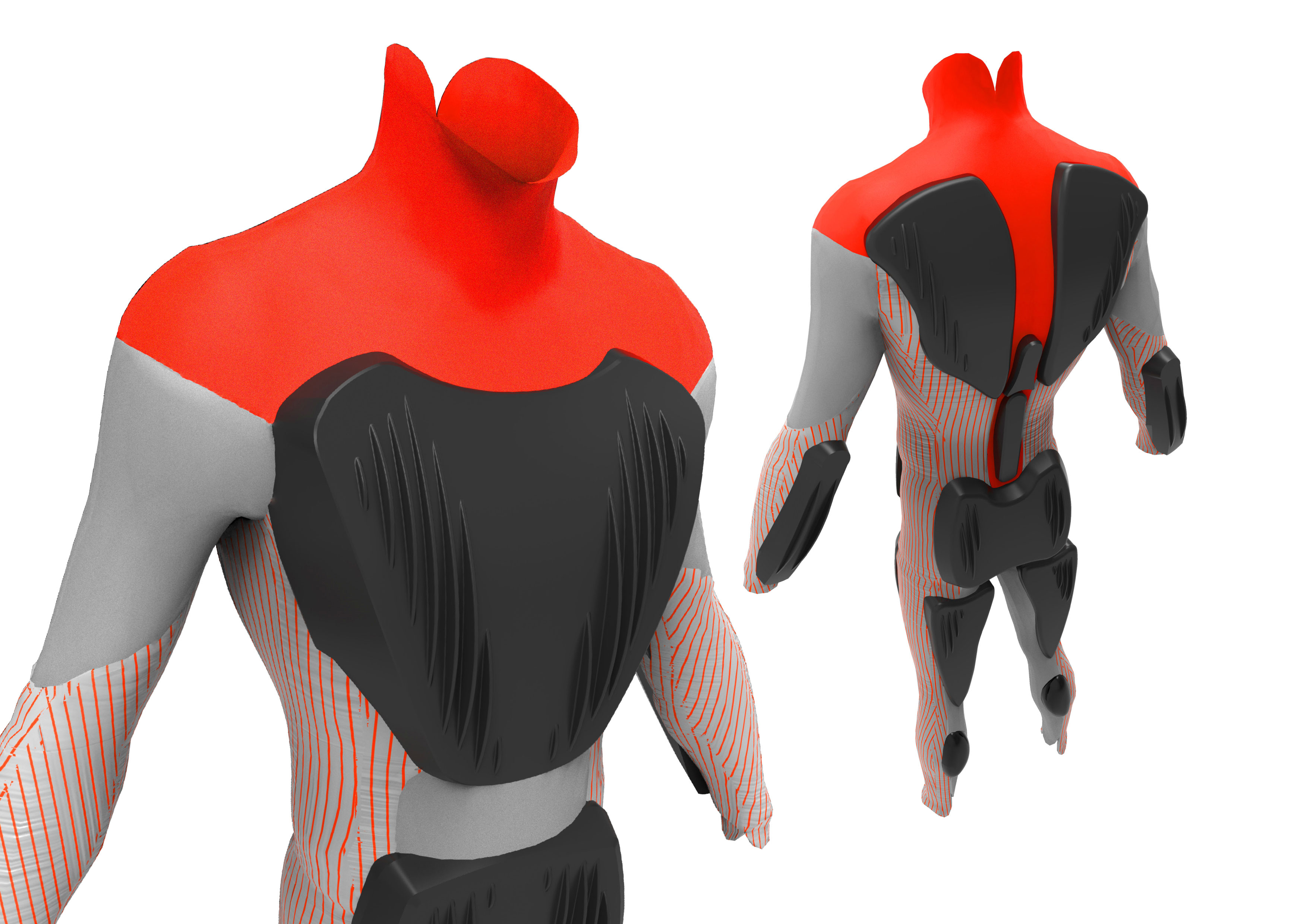 SKIn was a first year group project as part of the Rio Tinto Sport Innovation Challenge, under MS/MSc at the Royal College of Art and Imperial College

Other team members: Helene Stiner · Sara Zarakani · Wei-Che Chang

___________________________________________________________
IDDO WALD, TEL-AVIV, ISRAEL 2023