A unique approach for achieving thermal comfort: conducting heat from warmer to colder body parts

By using advanced thermal conductive materials, 37°c creates a passive, natural system to regulate body heat.

Evolution is slow. Our natural defense mechanisms, such as reducing blood flow to hands and feet when temperature decreases, are designed to protect us in extreme conditions. But nowadays, this is mostly a cause for discomfort.

Other non-powered thermal clothing is designed for keeping warm rather than heating the body, and is neither dynamic nor reactive to activity and changing conditions.

37°c is perfect for winter sports and climbing, but it is designed first of all for daily use, from thermal comfort outdoors to energy saving at home. Also for those who suffer from Reynaud's syndrome (blood flow problems to hands and feet which affect up to 20% of adults), 37°c could mean a distinct improvement in everyday life.

In order to create the desired effect, a thermal conductive fabric is needed. Non-metallic, conductive materials were chosen with support of Imperial College's chemistry department. Working in collaboration with Gemma Brown from the Royal College of Art's textiles department, different techniques for knitting with the materials were tested. A prototype of a sock was also created as a design study case, along with a proof of concept and material demonstration.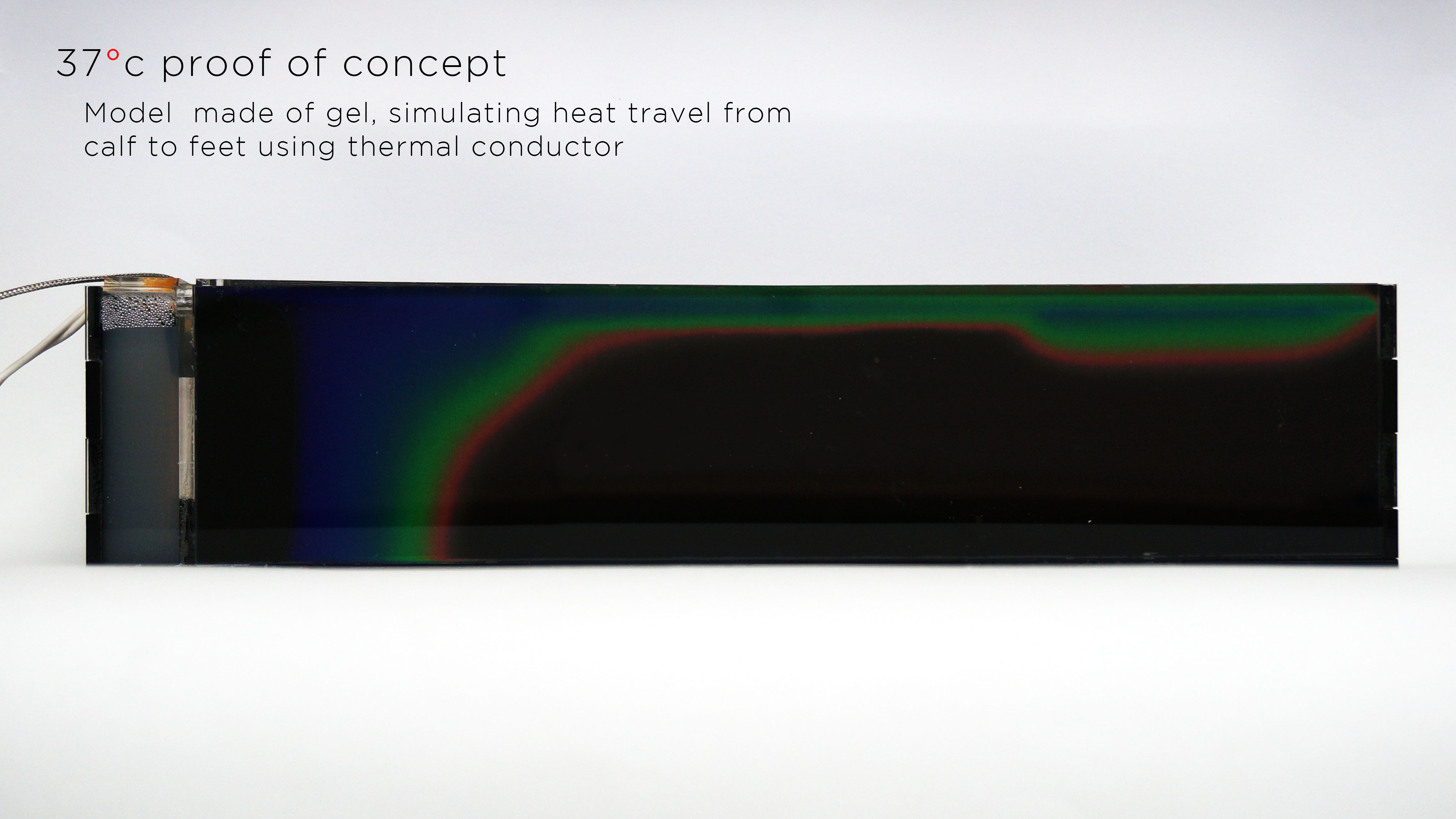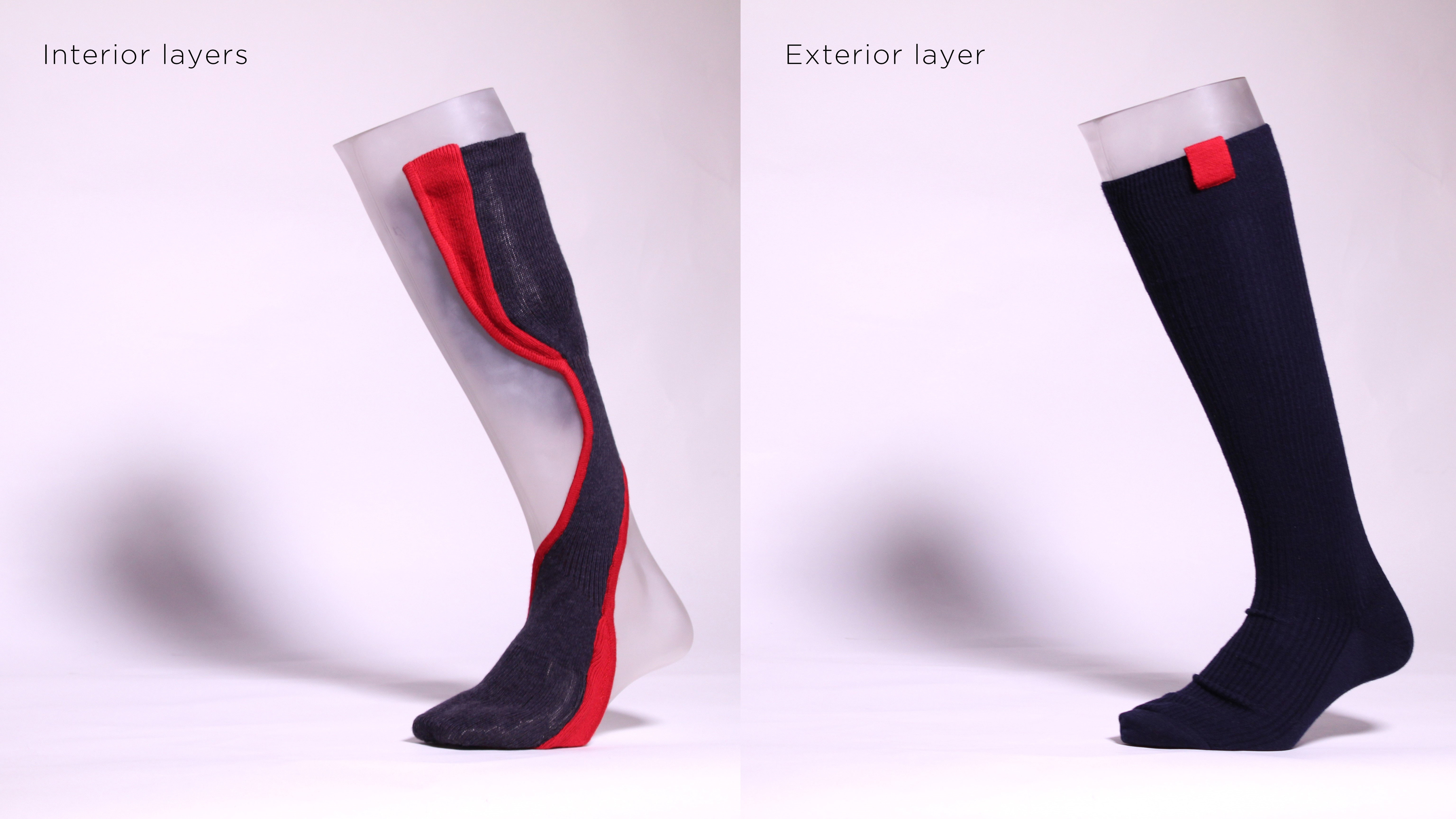 37°c is my final project for an MA/MSc at the Royal College of Art and Imperial College.

Winner of the James Dyson Foundation bursary
Helen Hamlyn Design Awards finalist

in collaboration with :
IDDO WALD, TEL-AVIV, ISRAEL 2020